Which Paper is Best for Your Photography?
Feb 15, 2021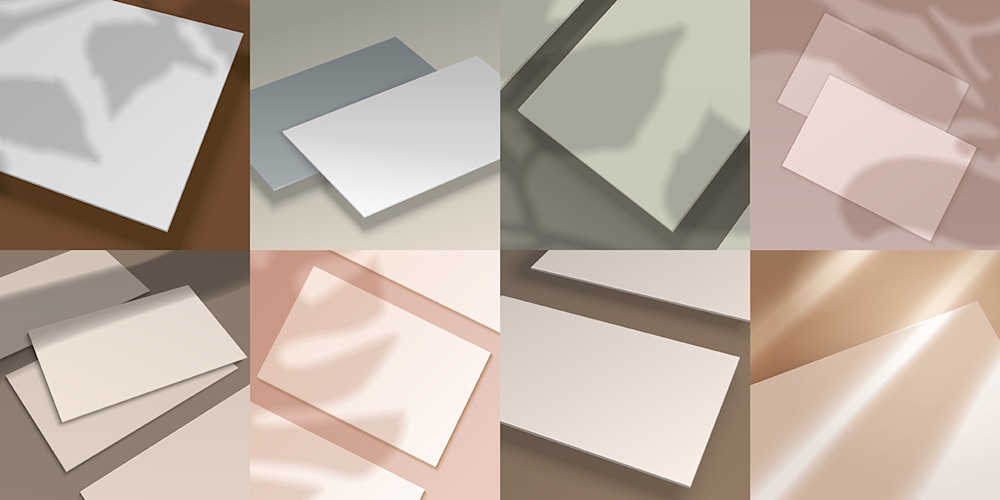 Let me start by saying that choosing a photo paper for your photographs is a personal and artistic decision. What works for some may not be appropriate for others. That being said, there are certain characteristics of a paper that tend to lend themselves to different styles of images and this is what I want to share with you today. Knowing the pros and cons of each paper type will help you make a decision that best suites your artwork and style of photography.
First off, let's define the two main categories of photo papers that we use at Print Partner and take a look at their unique characteristics, both good and bad. Then we will look at a hybrid paper called Baryta and find out why it might just be the best of both worlds.
Fine Art Papers
When people think of fine art photographic prints they are usually referring to photographs printed on matte paper that is fiber based (cotton or alpha cellulose) and archival or "museum quality". These papers tend to have a more natural tone, are thicker in weight, and are manufactured without any artificial brighteners. Fine art papers are the go to for photographers exhibiting their artwork, marketing their photographs as archival, or anyone who is looking for the highest quality natural paper.
With all these benefits why would anyone choose something else? Well, with all the good come a few challenges when printing certain types of images. Fine art papers are printed using matte black inks and do not reproduce the same contrast, sharpness, shadow detail, or saturated colours as RC (resin coated) photo based papers, more on these later. That being said, they are perfect for images with subtle contrast, open shadows, and soft muted colours. Fine art papers also have a "luxurious" feel to them and are a pleasure to behold.
As a landscape photographer, I love using fine art papers for my prints, though not every image is suitable for this choice. I found that my soft, moody photographs looked amazing on fine art paper as this media reflected the content and feel of my photography. See below for some examples. Now, let's take a look at the other main category of photo paper, Resin Coated.
Soft muted images look amazing on fine art papers. Images copyright Andrew Collett.
Resin Coated (RC) Paper
These papers are more like the traditional dark room papers and consist of a fiber base coated between two layers of plastic polyethylene. RC papers are more scratch resistant then fine art papers and usually are much thinner. You will recognize their finishes by names such as gloss, semi-gloss, luster, pearl, and satin. These papers deliver deep blacks, rich vibrant colours, sharp details, and lots of contrast and are commonly used by wedding and portrait photographers.
The downside of these papers are their "plastic feel", thinner weight, and in some cases they are produced with optical brighteners which can fade and yellow over time. Also, with gloss based papers you will get a glare off the paper, however finishes such as luster or satin can reduce this effect. If you know your prints will be handled a lot, or are not meant to be archival or fine art in nature, then these papers might be an option for you.
Metallic Paper
Similar in characteristics to RC Papers metallic paper has quickly become one of the hottest choices for face-mount to acrylic prints and photographers looking for a unique take on a gloss paper. Metallic papers reproduce deep blacks, rich colours and have an almost 3-D look and feel. They exhibit a slightly warm tone and have a high degree of luminance and reflectivity. I always print my vibrant landscape face-mount to acrylic prints using metallic paper and highly recommend it for this process. Please note, this paper is not to be confused with metal prints which are photographs reproduced on coated aluminum sheets. More on these in another blog post.
High contrast vibrant colours are perfect for metallic and RC papers. Images copyright Andrew Collett.
Baryta Paper - A Perfect Hybrid?
In my opinion Baryta paper offers all the contrast and colour benefits of RC Papers while maintaining most of the archival qualities and look and feel of a fine art paper. This paper is my go to for reproducing framed prints of my artwork. I love the rich colurs and deep blacks and appreciate the slightly warm tone and natural feel of the paper.
These papers consist of a fiber base and are coated with a naturally occurring clay substance know as barium sulphate. It is this coating that allows the paper to be printed using photo black inks giving it the reproduction characteristics of our RC based papers with the look and feel of a fine art paper.
Other Papers
At Print Partner we offer a few other papers for general reproductions. Our enhanced matte paper is a perfect inexpensive alternative to a fine art paper. This paper is not archival and reproduces colour and contrast similar to our fine art paper. It is a great paper for ordering test prints to determine how your image may look on a more expensive fine art paper or when fine art quality is not necessary.
We also offer a production satin poster paper and as the name implies, it is a great choice for "poster quality" prints. It has the same colour and contrast characteristics of our RC papers but is much thinner in weight.
Canvas is another option you have to print on and would fall into our fine art category but I am not including it here in this blog post. We will take a closer look at this medium in a separate post.
To learn more about the technical details of our papers please visit our website at this link.
About the Author
Andrew Collett has over 20 years experience as a professional photographer and fine art print maker and is the founder of Print Partner Inc.